Today, Wake Up Light reaches a new milestone: The app now supports macOS and is available via the Mac App Store with the brand new version 4.1.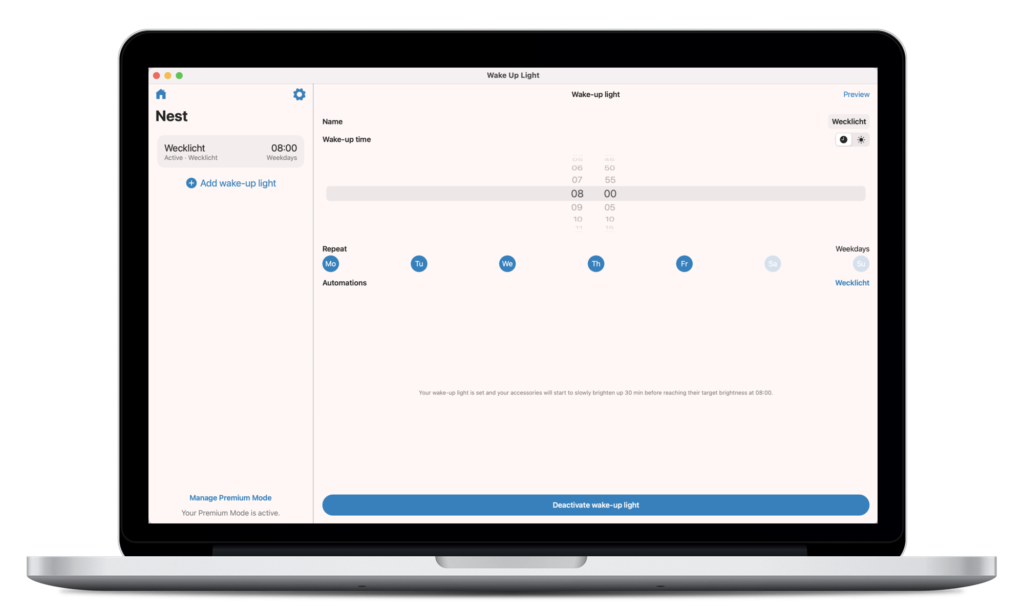 This means, Wake Up Light is now available on iPhone, iPad and macOS. Download the new version for macOS here:
Wake Up Light received a new screen layout that combines the overview with a detailed screen about your wake-up alarm in a beautiful split screen. Now you can use your bigger screen to set up your light alarms, adjust their times, change their gradients and setting like you could on your iPhone and iPad.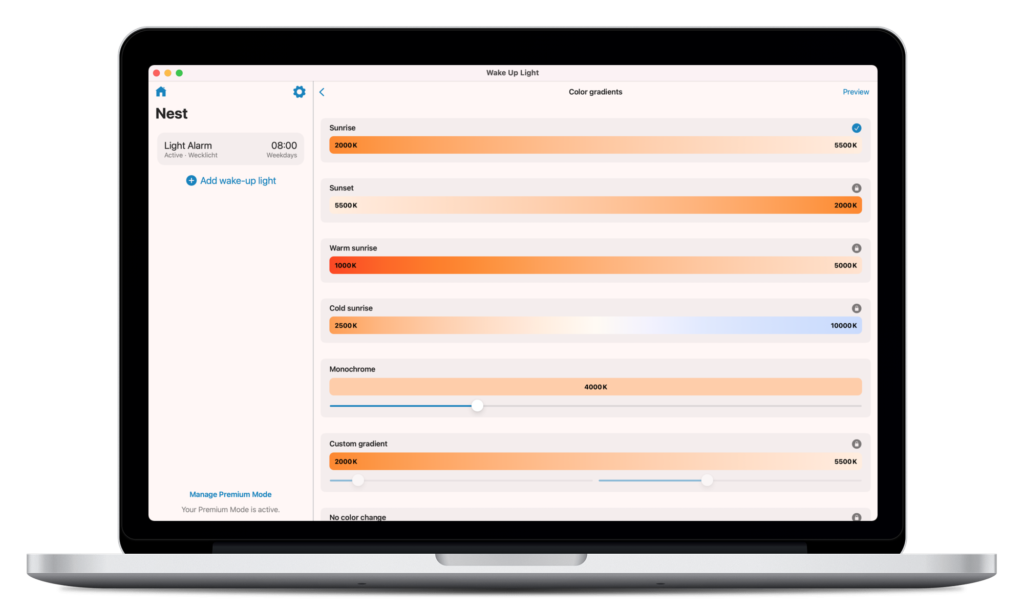 The Premium Mode is shared between the platforms. Once bought and unlocked on one device, you can simply restore your subscription on all your devices. Just head to the subscription screen and tap/click on "Restore".
The interface for macOS relies on the new Mac Catalyst technology. The interface is still based on the iPad version, but will be refined in a future update. Do you have feedback regarding the new version? Don't hesitate to contact me.
Spoiler alert: the new split screen interface shows you the future of the iPad app. Building the macOS app helped me refine the look and improve it for the iPad version as well. So stay tuned for updates to the iPhone and iPad app.